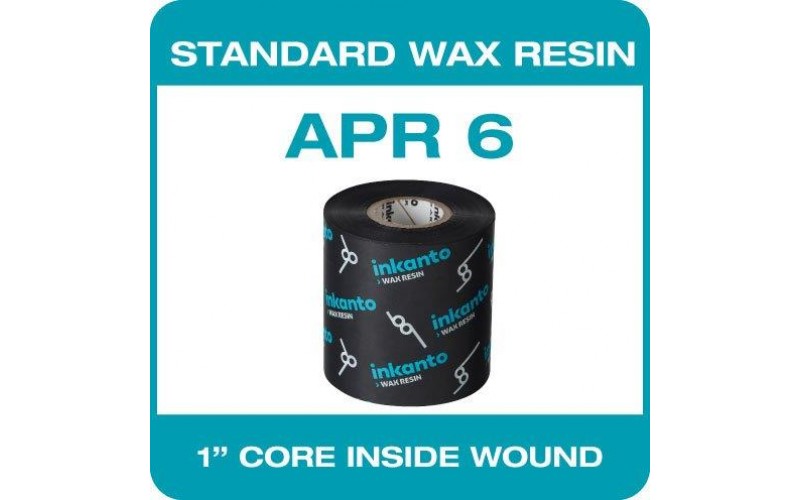 APR 6 - Inside Wound on 1" core. Boxed in 25's.
APR® 6 is a highly sensitive premium wax/resin ribbon designed to give excellent printing performance at low energy. It can be printed on a wide range of substrates with the same level of performance.
The ink provides excellent printing quality for all types of barcodes, very small text, large characters and logos, at a blackness up to 2.1 (ODR).
The ribbon structure allows printing on a wide range of receptors, such as uncoated and coated papers and synthetics.
The printed image offers a good level of smudge resistance combined with heat resistance up to 100°C. Those characteristics remain at speeds up to 300 mm/s (12 ips), and with 200, 300 and 600 DPI printheads, making this ribbon perfectly adapted to the labelling market.
Inkanto part number: T43889IO