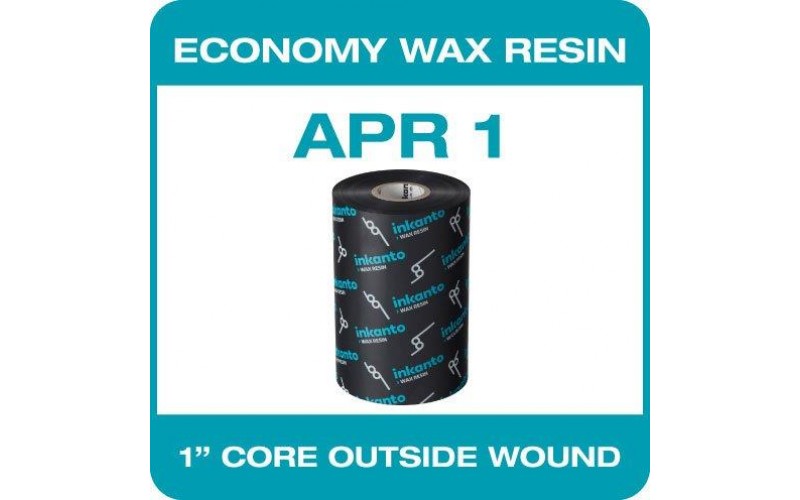 APR 1 - Outside Wound on 1" core. Boxed in 10's.
inkanto part number: T73988IO

APR® 1 is the competitive wax resin of the ARMOR range. It offers an economical solution for price-sensitive wax-resin applications where good performance and affordability are the key criteria in the product selection.
The ink provides excellent printing quality for all types of barcodes, very small text, large characters and logos.
The ribbon structure allows printing on a wide range of receptors, such as uncoated and coated papers and synthetics.
The printed image offers a good level of smudge resistance combined with heat resistance up to 77°C. APR 1 is a new generation of ribbons that use 12% less plastics than standard ribbons.
A great asset for the planet and a strong differentiator.