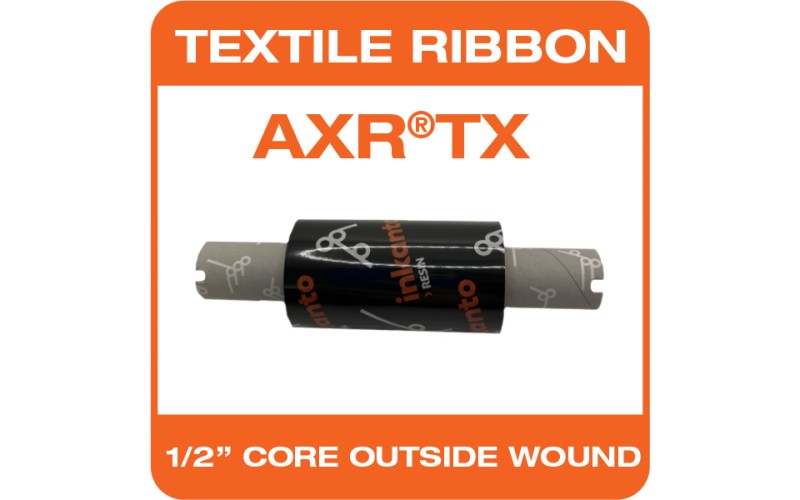 AXR TX Outside Wound on 1/2" Core, Boxed in 10's
Especially developed to satisfy the requirements of the textile printing market. The ink provides excellent print quality of very small text, large characters, logos and all types of barcodes, at a blackness up to 1.2 (ODR).
The ribbon structure allows printing on most of textile labels present on the market in various materials such as nylon, polyester, acetate.
The printed image offers an excellent resistance to washing (home, industrial, bleach), to dry cleaning and to ironing.
Inkanto part number: T64383IO

Technical
Colour
Black
Width (mm)
110
Length (M)
300
Core Size
1/2"
Wound
Outside
Print Head
Flat-Head
Rolls Per Box
10
Datasheet
Armor Part Number
T51683
Inkanto Part Number
T64383IO