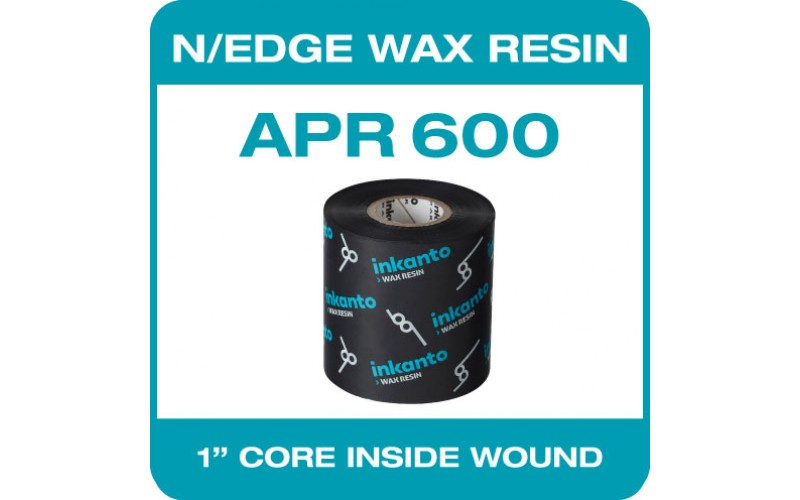 APR 600 - Near Edge Inside Wound on 1" core. Boxed in 10's.
For premium applications, Wax/Resin quality : APR 600
The main features of APR 600 wax-resin range are the high quality of its performances and its wide field of applications. This range of ribbons gives excellent results on coated papers and synthetics (PE, PP, PET…). It has good resistance to smudge, is capable of printing barcodes at 90° and has sharp definition.
This range is recognised for the exceptional quality of its backcoating, which gives good protection to the print head.
Inkanto part number: T14494IO